apply here…
LOOKING FOR THE JOB OF YOUR DREAMS IN HOSPITALITY?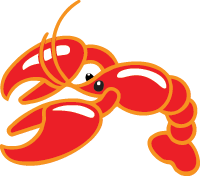 Are you looking for a workplace where you feel valued and your efforts are acknowledged and rewarded accordingly? We have it for you.
This is an opportunity to join an exciting, highly respected restaurant with clear career pathways and advancement opportunities, working with the best.
We are looking to expand our front-of-house team and seeking a passionate and dedicated Creative Chef/Cook and a Hospitality Professional to join the experienced team at Lobster Cave
Extensive career progression opportunities within the Lobster Cave.
A fast-paced and vibrant venue with a team of passionate professionals.
what's in it for you?
Starting casual, full-time, all-year-round work is available. The nature of our business allows a great work-life balance.
Being part of an iconic restaurant that has stood the test of time – providing you with security
Attractive remuneration with above award rates paid – Working in a fun, family-filled environment.
Plenty of scope for progression, training and formal qualifications for the right candidate.
In-house weekly food and beverage training
Creative input in an ever-changing menu
20% staff discount across venues
interested?
Please send your interest to reservations@lobstercave.com.au