our
VENUES & CATERING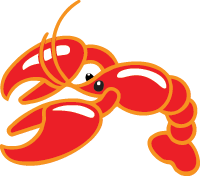 Indulge in a luxurious dining experience and elevate your celebration to the next level with Lobster Cave catering services! Whether you're commemorating a milestone birthday, a cherished anniversary, a hard-earned career promotion, a momentous graduation, or simply revelling in the joys of life, our expertly crafted dishes are the perfect way to make your occasion unforgettable.
Our skilled chefs use only the freshest ingredients to create exquisite dishes that will delight your taste buds and leave you wanting more. From succulent lobster tails to mouth-watering steak, our menu offers a wide variety of delectable options to satisfy every palate. We also offer a range of vegetarian and gluten-free options to ensure everyone can enjoy our culinary creations.
Our catering service is perfect for any occasion, whether you're hosting a large-scale event or an intimate gathering with loved ones. We'll work with you every step of the way to ensure that your catering experience is seamless and stress-free. Our team will take care of all the details, from preparing the food to setting up and cleaning up afterwards, so you can relax and enjoy your special day.
Don't settle for a run-of-the-mill celebration – make it truly exceptional with Lobster Cave catering. Contact us today to discuss your catering needs, and let us help you create a memorable dining experience that you and your guests will cherish for years to come.
LE BAR SUPPER CLUB
Two doors down from the restaurant, our sister venue Le Bar Supper Club is a destination in its own right.
Le Bar Supper Club transports you back to an era of specialised luxury, seductive live jazz, martinis and excessive glamour.
Le Bar also serves up a blend of theatrical and unique signature cocktails, and an extensive selection of local and imported wines, agaves, and spirits that are sure to impress even the most seasoned connoisseurs. Just like the New York underground, Le Bar Supper Club is truly the best-kept secret of the Melbourne suburbs.
Immerse yourself in the comfort and intimacy of Parisian décor, and vintage speakeasy atmosphere and give yourself over to your inner 1920s socialite.  Click here to see more
CATERING BY CHEFS
Our sister company, Catering by Chefs, is renowned for catering all special events in Melbourne. Their catering packages offer tastes for every customer of different events and functions. Serving the finest food, handpicked by experienced chefs, they can organise the perfect function.
Whether it's BBQ catering, a cocktail party at home, a large corporate event, a formal private dinner, an engagement celebration, or simply looking for birthday catering in Melbourne, Catering by Chefs have you covered for all occasions with a vast and varied choice of options. Our vegetarian and gluten-free options also cater to guests with special dietary requirements.
For a free quote on your function, contact us:
Phone 0407 633 322 or visit their website.